Secrets to Beauty Fitness and a Great Skin Care Routine
There are no ugly women in the world, just lazy ones. - Coco Channel
DISCLOSURE: This post contains affiliate links, meaning if you click on a product or service, and decide to purchase it, I may receive a commission at no extra cost to you. All recommended products and services are based on my positive experience with them. For more information, please read my Disclaimer.
Staying youthful and energized is more than just a healthy fitness program. Whilst many dive deep into a healthy diet and fitness routine, there is one major organ often neglected which literally wears the first tell tale signs of age and neglect. The skin.
In order to keep your skin healthy and vibrant, we need to first dive a little further than skin deep.
Establishing a regular skin care routine is as vital for your health as a regular health and fitness routine.
Products
Whilst there is more science involved within the ingredient and consistency of each product that you use, our purpose for today is simply to discuss a routine. We will cover ingredients and what each ingredient does for your skin and the importance of quality and consistency in another blog.
Routine
Anyone can establish a regular skin fitness routine within their busy or relaxed lifestyles. Whether you use the latest trending products or are glued to the brands and products that you know and love, here are some simple steps that you can make today to improve the fitness and quality of your skin.
1. Washing your face.
I am a huge fan of cream cleansers. The action of splashing water over your face wih a touch of cleanser either sets the mood for the day or it clears away the stresses of the day.
Please note that at night time, it is recommended to first remove your makeup with a good quality makeup remover, followed by the cleansing of your skin. Tap dry with a soft towel.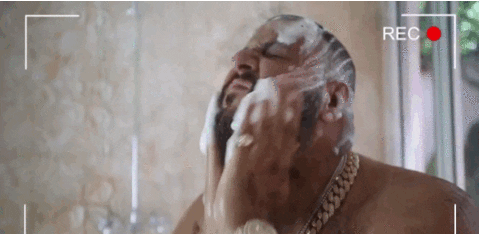 2. Apply toner
If there is one step throughout the beauty routine, the toner is often the most neglected. The purpose of the toner removes any last traces of dirt, grime and impurities stuck in your pores after you wash your face. When added to your daily skincare routine and used regularly, it can have major positive impact on the appearance and tightness of your pores.
There are two types of toner that you can use after cleansing your face. The first you apply after cleansing your face with a light spray or pour a few drops onto a clean cotton pad and gently swipe onto your face. The second which is best recommended to use at night, is an exfoliating toner. Which means that it removes dead skin cells with ingredients such as glycolic acid.
Formulas that promote hydration of the skin can be used twice a day, however it is cautionary to not use exfoliating toner and retinoids or other exfoliators at the same time.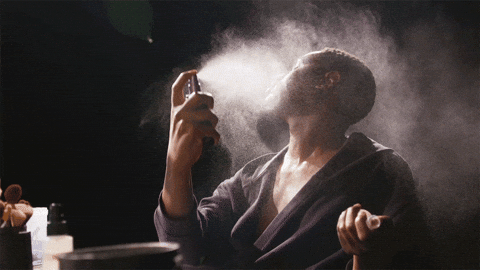 3. Apply serum.
Face serum is what i like to refer as as an anti-aging secret. It gives the collagen in your skin a boost, helping to keep it firm and plumping out fine lines and wrinkles. Fine lines and wrinkles are a normal part of skin maturation, but it is dullness and dryness which makes them seem ageing. By using a serum, your skin will be more radiant and full of colour.
The best time to use a serum with antioxidants is in the morning. An example of this is brightening vitamin C. This protects your skin from the free radicals that cause damage to your skin throughout the day.
At night time, shifting to a more hydrating and moisturizing serum with hyaluronic acid, will prevent your skin drying out especially if you're using anti-aging or acne treatments that can irritate and dry out the skin.
Serums can also contain exfoliants such as alpha-hydroxy acids (AHA) or lactic acid. Whatever you're using, always remember: Water-based serums should go underneath moisturizer; oil-based serums should be applied after moisturizer.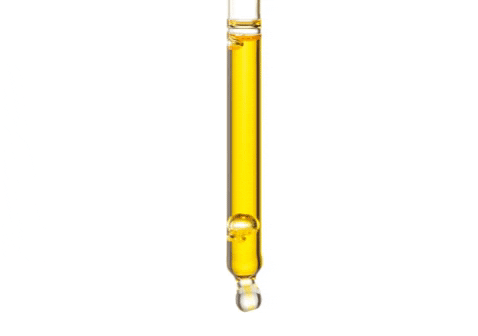 4. Apply eye cream.
The regular application of moisturizer to your under-eye area is applied underneath the moisturizer as eye creams tend to be thinner and lighter than facial moisturizers. An easy way to counteract puffiness in the under-eye area is to apply eye creams with a metal roller-ball applicator that can be stored in the fridge for a cooling effect.
Using a hydrating eye cream at night can cause fluid retention that makes eyes look puffy in the morning.
5. Use spot treatment.
Clearing your skin from irritations, acne and other skin ailments is a routine all on its own. As a professional makeup artist, I have worked with a wide variety of skin types, yet my secret to clearing skin works beautifully on all skin types. I will address this topic in a detailed vlog. The rule of thumb as one would say to clear acne, is best to use treatments at night whilst your body is in repair mode.
Ingredients such as benzoyl peroxide or salicylic acids with retinol, can cause skin irritations. Therefore, it is advised to make sure that you're doing the most to keep your skin calm and hydrated to prevent catastrophic skin irritations.
6. Moisturize.
Your skin loves a bit of quenching moisturizer. The purpose is to hydrate the skin and seal in all of the other layers you have applied to your skin. There are two types of moisturizer to use for day time and night time. Daytime, choose a lightweight lotion where as for night time a heavier thickener cream is best.
7. Apply retinoid.
Be careful not to confuse retinoids with retinol. Even though these two anti-aging ingredients aren't entirely different. In fact, retinol is a type of retinoid. However, retinoid most often describes more powerful prescription products, while retinol generally refers to weaker over-the-counter (OTC) formulas.
Retinoids (vitamin A derivatives including retinol) can reduce dark spots, breakouts, and fine lines by increasing skin-cell turnover, but they can also be irritating, especially for sensitive skin. If you use retinoids, know that they break down in the sun, so they should only be used at night. They also make your skin extra-sensitive to the sun, so sunscreen is a must.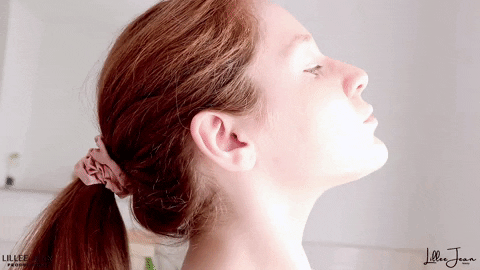 8. Apply sunscreen.
My first recommendation is to keep out of the sun for extended periods of time, however that may be difficult for some and that advice can leave a shortage of Vitamin D missing from your body.
Protecting your skin from UV rays can prevent skin cancer and ageing skin due to damaged layers of skin. If your moisturizer doesn't contain SPF, you still need to wear sunscreen. For chemical sunscreens, wait 20 minutes before going outside for the sunscreen to be effective. Look for broad-spectrum SPF, meaning that your sunscreen protects from both UVA and UVB radiation.
What is your beauty routine like? What is your favorite beauty step in the beauty routine?
I'd love to know more, let me know below in the comments!
Want to Learn More About Makeup and Beauty?
Get the beauty membership for exclusive access to video lessons on skin care, makeup application and hair styling. To register, send an email through to me on BronwynLunderstedtBeauty@gmail.com
Or visit my website https://www.BronwynLundersedt.com